Happy Friday!  Let's take a moment to remember all the men and women who served for our Country over the years and reflect on the amazing work that they have done for us and how much we appreciate them.  Today as most of you know is Remembrance day in Canada and Veteran's Day in the US.  I just wanted to let let everyone know to take a moment and really think of the importance of these heroes.
GOOD EATS
As I was surfing around last evening I happen to bump into a couple of recipes that I just had to feature and share today for you to admire.  First off is something from Aggie's kitchen with a Mushroom and White Bean Tart.  When I saw the picture I literally almost drooled with excitement and knew that this is something I had to make.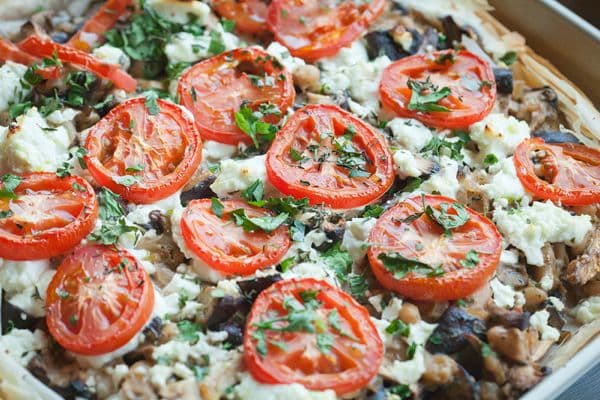 For complete information on the recipe… you must go over to Aggie's kitchen and feast your eyes.  You will be happy you dropped over.
Second tasty treat that I spotted yesterday was one of my favorite flavors embedded into a cookie.  Chewy Lemon Cookies by Jessica at HowSweetEats.  These cookies look amazing!  I cannot wait to try them.  Can you imagine sitting on the couch with a plate of these watching your favorite Tv show?
I can already picture that.  I would only eat 3 or 4 at a time and likely not exceed 12 in one day.  Great Job Jessica.
MoVember Update
Well Friday is here.  We are 11 days into Movember and I promised to give you a zesty MoVember update every Friday for the month.  Here is a link to my profile and if you are interested you by all means can donate and help raise money for Prostate Cancer.  The Donate link can be found here.  So without further waiting in anticipation, I took a few self shots of the stash this morning for you to see.  it is coming along quite well.  Hopefully it will fill in a little more in the coming weeks. I have not solidified the final shape as of yet.
Do you have any recommendations on the shape?
Alright, I better get back to some house cleaning, some writing and relaxing.  I hope you have a  great weekend.  I will touch base with you on Monday before I head west to Anaheim for a work conference.
Take care
zesty